This is a shot of one of our downtown store. It's Penny Alley. It's an old five and dime. Granted, there's not much there anymore for 5 or 10 cents, but it's a great store!!
Before Penny Alley, the city's only hardware store was located there.
DG use to work for them too!! Our Handy DG!

From the website:
Louisville, OH
Constitution Town
In 1952, Louisville resident Olga T. Weber petitioned municipal officials to establish Constitution Day, in honor of the ratification of the US Constitution in 1789. Presiding Mayor Gerald A. Romary proclaimed September 17, 1952, as Constitution Day in the city. The following April, Weber requested that the Ohio General Assembly proclaim September 17 as state-wide Constitution Day. Her request was signed into law by Governor Frank J. Lausche.
Weber didn't stop there. In August 1953, she urged the United States Senate to pass a resolution designating September 17-23 as Constitution Week. The Senate and House approved her request and it was signed into law by President Dwight D. Eisenhower. On April 15, 1957, the City Council of Louisville declared the city Constitution Town. The Ohio State Archaeological and Historical Society later donated four historical markers, located at the four main entrances to the city, explaining Louisville's role as originator of Constitution Day.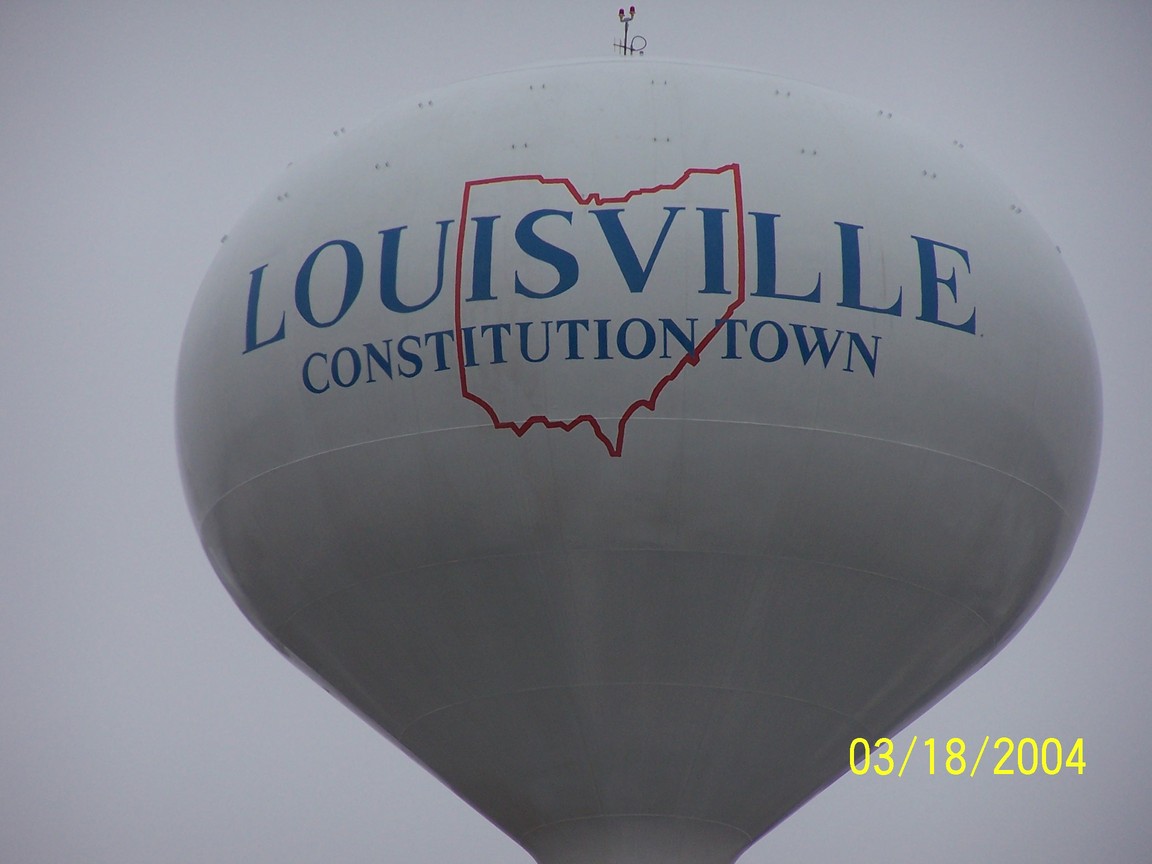 The city boldly states that it is the Constitution Town which also resides in Constitution Township!
There are no famous people from my town, but Ohio has produced many entertainers, football players, and TV analysts. Drew Carey, Halle Berry, Dean Martin, Bob Hope, Chris Spielman, and Eddie George.

That's my town.... more to come next week!